Providing Audio & Video Solutions for offices and homes to Enterprise smart systems.
Meeting Room Solutions in Dubai, UAE
Modern meeting room solutions have evolved to support different room sizes and numbers. We at Auxkey IT solutions offer advanced solutions that help you overcome the usual technical problems faced during online meetings. Our expert team custom-designs your entire conferencing infrastructure, equipping your stuff with fully integrated devices with a work environment so that it's easy for them to present, collaborate, and share. We provide easy management solutions for your company managers, partners, or meeting presenters so that it's easy for them to monitor and coordinate with everyone from single or multiple screens.
Our solutions help improve the video and audio quality of your online meeting with wide-angle cameras, ultra-sensitive microphones, and aI-driven technology. Work with Auxkey IT solutions to create an inclusive and reliable experience for all the participants in your online meetings, and never miss out on what is being said during a meeting.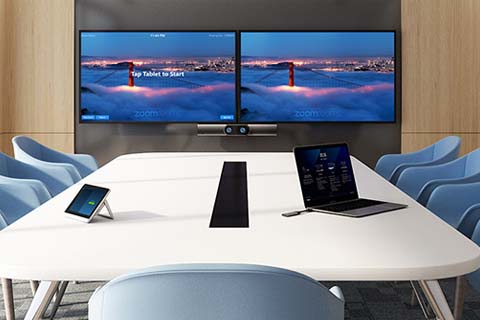 Digital Signage Solutions in Dubai, UAE
Digital signage solutions allow you to maximize customer engagement through high quality, high brightness displays that are certified to withstand the elements—and customizable, integrated solutions that allow you to remotely manage and distribute content updates.
Auxkey IT solutions offer one-stop digital signage solutions for all customer needs by marketing & distributing high-quality customized products at affordable prices. A wide range of products, covering full LED display solutions for Indoor & Outdoor, LED Video walls – Digital kiosks, and Signage Displays at customized sizes, which are compatible with different operating systems. Products are designed for ongoing and great performance and are accredited with some great features.
Are You Looking for the Best Audio & Video solutions in UAE?
Contact us now for a smooth and trouble-less experience.  If it seems that your organization needs IT support and other IT services. We are very much happy to assist in designing and implementing an awesome support plan for your organization.