We provide a complete range of IP Cameras and  CCTV, and Access control system installation services across all industries and applications. 
IP Telephony & PBX Solution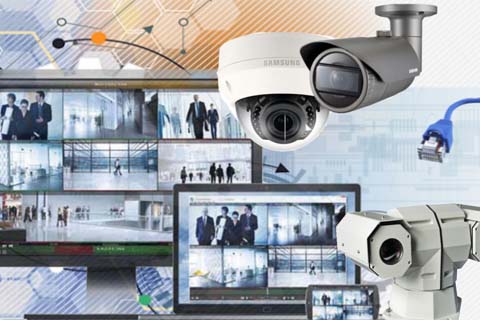 CCTV / IP Camera Solution
IP Telephony & PABX Solution
IP Telephony Solution in Dubai, UAE
Are you looking for IP telephony solutions in Dubai or anywhere in the UAE? Auxkey IT solutions is one of the IP telephony (VoIP) solutions providers in Dubai, UAE, and one of the best could telephony companies offering a complete range of on-premises, cloud, and hybrid IP telephony solutions from industry-leading manufacturers such as Avaya, Cisco, Yealink, Grandstream, etc.
IP Telephony with its multi-calling capabilities provides various benefits and additional capabilities over traditional phone systems. IP phone systems don't have any restrictions. If a company needs to add another phone line, all they have to do is add an IP phone to their router and not have to worry about the cost of an additional phone line.
For companies that require IP phones, unified communications, and more advanced features, our team can support you at the best price.
PABX Solution in Dubai, UAE
Private Automatic Branch Exchange (PABX) is a private telephone network within a firm. This system allows internal communication for a firm in the most affordable way. All the users have a small pool of lines instead of using separate phone lines. Additionally, the PABX system provides features like call transfer, conference calling, speed dialing, call waiting, voicemail, and call forwarding to meet the ever-changing telecommunication needs of modern businesses.
PABX phone system is reliable and fast. The system will keep working even when the computer network is down (Analog). It requires no regular maintenance upgrades or any checks. Once you have installed the PABX system, you can go back to stress-free work. We deal with top brands Cisco PABX, Panasonic PABX, and Avaya PBX.
VoIP (Voice over Internet Protocol) lets you access phone service over the internet. Calls are no longer dependent on old traditional phone lines. VoIP achieves greater functionality at a lower cost for firm.
The call quality of cloud communications systems depends on the reliability and speed of your internet.
CCTV / IP Camera Solution
CCTV Solutions in Dubai, UAE
CCTV Installation, testing & commissioning is one of the core services of our business. We have installed various CCTV systems ranging from private & government sectors to hotels, apartments, shops, and offices. Our business model is clearly based on customer satisfaction.
In addition to CCTV installation, we supply and install the latest CCTV systems for a future-proof surveillance system. You can monitor the visuals of your business, shops, residences Etc. You can watch visuals via smartphones, tablets, and laptops. You can ensure security, safety, and theft prevention of your staff, customers & visitors, and their belongings through video evidence.
Auxkey IT solutions CCTV products include hybrid DVRs, NVRs, standalone DVRs, digital video servers, security monitors, multiplexing DVRs, network Cameras, high-resolution Cameras, waterproof IR Cameras, outdoor cameras, and speed domes. We offer CCTV camera products from a number of brands including Samsung, CpPlus, Bosch, Dahua, Axis & Hikvision. CCTV security products in UAE are seamlessly integrated together and achieve the "Best price and Top Performance CCTV " for Total Security.
Contact Auxkey IT solutions Dubai today for more information on various brands and models of the CCTV system Including Samsung CCTV Dubai, Bosch CCTV Dubai, CpPLUS CCTV Dubai, Hikvision CCTV Dubai, Dahua CCTV Dubai & Grandstream CCTV Dubai.
CCTV Camera Installation in Dubai
Auxkey IT solutions is offering a complete range of CCTV solutions In IP. Auxkey IT solutions has the expertise in integrating different security solutions as per the requirement of the site. We offer solutions on the network (non-IP) and futuristic IP platforms covering all types of cameras like Dome, PTZ, and thermal Imaging devices. We have the capabilities to provide remote monitoring and centralized service for our cutomers with extendible video recording as required. Dealing with leading global manufacturers. provides top-quality IP and Analog CCTV camera-based customized solutions with remote video surveillance services and video monitoring services in Dubai, UAE.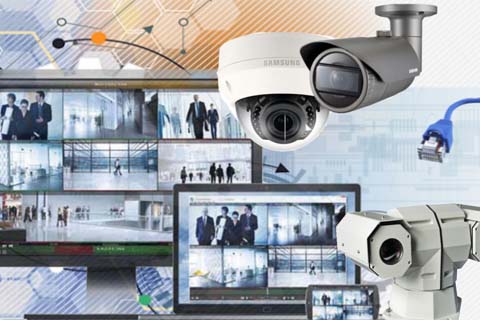 Intercom System Solution in Dubai, UAE
An intercom system can connect between the main office entrance and reception or gate to the home, thereby excellently supporting security, office rooms, conference hall, home, and other important sections like the maintenance room, inventory room, and factory floor. This elegant, combined method of maintaining interactions preserves employees consuming non-essential time and energy which they can instead invest in their important work, and also gives employees advantageous communication that is just not possible on a conventional intercom system.
Server Solutions in Dubai, UAE
Auxkey IT solutions can provide call center Solutions in Dubai, UAE. We use emerging technologies to build intelligent call center systems for real-time insights into customer-agent interactions, conversion rates, and agent productivity. Improve your response time with our call routing and automatic call distribution services. You can record calls and track them against customer tickets. We provide best-in-class support throughout the lifetime of our installations and services. Go live at the earliest with Auxkey IT solutions expert call center solutions and improve your customer engagement, revenue growth, and decision-making process.
Are You Looking for the Best CCTV Support in UAE?
Contact us now for a smooth and trouble-less experience.  If it seems that your organization needs IT support and other IT services. We are very much happy to assist in designing and implementing an awesome support plan for your organization.