Websites & Digital marketing
Creating a strong online presence requires a combination of creativity, skills and imagination. auxkey help you to create SEO friendly and Optimized websites & digital marketing for your business needs. 
Website Design Company in Dubai, UAE
Auxkey IT solutions a web design company in Dubai, UAE, provides spectacular custom design and development services. The company has a reputation for excellence, consistency, and efficiency with its web design and development services. As a Dubai-based web design company, it assists several corporate companies from different business sectors in Dubai, UAE, and the Middle East and globally as well.
Auxkey IT solutions started its operations in Dubai, and with expertise, the company provides efficient and quality web design Dubai services. We specialize in custom web design and development services and provide corporate solutions, E-commerce services, and business consultation services. The company prioritizes providing unique, clear, and fair engagement policies for different sectors and industries in UAE and the region.
Website Design & Development Services: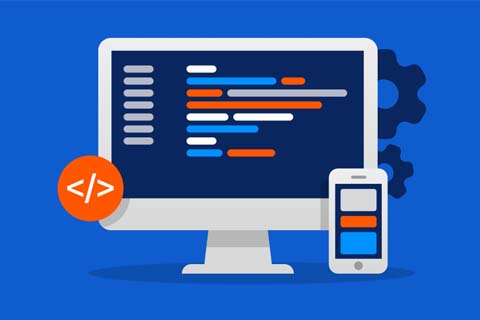 Of course! The advent of online conference tools such as Zoom, Teams, and Skype, just to name a few, it makes working with businesses anywhere in the world straightforward enough.
If you need our help with maintenance and web support, we'll be here for you.
Email Solutions in Dubai, UAE
The most essential communication through the web is Email. Corporate information is passed from end to end through proper communication channels. Email is considered the most important communicative mode, whose interrupted work may affect the entire organization adversely.
Email management solutions are mandatory for an organization. Organizations should go for an Email management system that offers compatible security and continuity. Secure implementation of Email management allows you to safeguard yourself from sophisticated threats. Professional Email solutions will help you in managing email for fast search and retrieval.
Auxkey IT Solutions offers Email Hosting and Other Hosting Services in Dubai, Abu Dhabi, and Sharjah across the UAE, and the GCC. We deliver cost-effective and reliable email solutions with concern to our tactic email management solutions. Our comprehensive email management systems offer better productive communication in your firm.
We understand that to grow your business, you need a productivity-driven enterprise email solution. Datazone Systems is one of the key email solution providers in the region of Dubai, Sharjah, Abu Dhabi, Ras al-Khaimah, Fujairah, Ajman, Umm al-Quwain, and nearby areas.
Benefits of Enterprise Email Service:
Professional Digital Marketing Company in Dubai, UAE
Digital marketing is the set of marketing methods and practices used on the Internet to promote Services and products to potential customers. Also called target marketing, digital marketing is a very effective marketing method that uses the internet and online platforms to reach the desired audience. It uses digital platforms like search engines, social media, and online campaigns across multiple devices such as desktops, laptops, and mobile devices. In other words, the objective of digital marketing services is to increase visits to the website and transform these visits into acts of sale or purchase. They also aim at retaining existing customers by establishing engaging and stable relationships with them.
Digital marketing is changing very fast. Every day, there are new targeting options, new ad formats & optimization hacks. Businesses, that are not aware of these changes are left behind and pay the price of poor campaign optimization. This is where Auxkey IT Solutions like us comes in. We work with companies to optimize their marketing results to improve your business. With our expertise, experience, and resources, our digital marketing services are right for you.
Digital Marketing Services we offer are: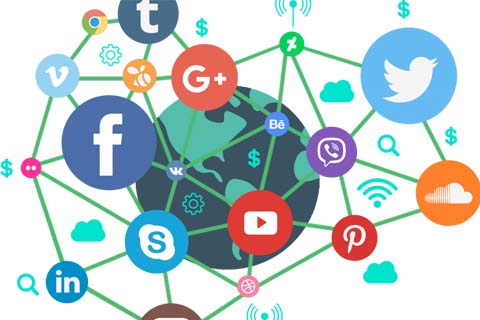 Branding company in Dubai, UAE
Auxkey IT solutions provide top-quality branding solutions for companies in the UAE, mainly in Dubai and the region but available anywhere in the world really! Our goal is mainly to turn brands into outstanding final and to show the power of your business as a good brand agency does.
Our designers are located in Dubai and our work reflects a modern, retro, or vintage approach. No matter what style you have, we can deliver it through your branding or logo.
Branding, rebranding, or simply just a logo design, we can do everything. The logo is your first impression to your clients and the message it conveys may represent everything. Your brand will either remain in your client's memory or fade away. Let us help you to have a successful and strong brand for your business. Trust on us. Trust a professional brand agency that looks after your brand.
Best branding company in Dubai
A brand is essentially the identity and personality of your business. It is what forms the first impression about business for potential customers and encompasses how it looks and sounds. It is how the people identify your business compared to your competitors and will hopefully make you stand out.
Branding is the process of creating a brand. It involves clearly positioning your company or product in the market, devising a brand strategy, possibly creating your name, defining your company's voice, and designing corporate and/or product identity.
A successful brand pays attention to market, will come up with new ways to keep the interest of their target market and are not afraid to innovate.
Are You Looking for the Best IT Support in UAE?
Contact us now for a smooth and trouble-less experience.  If it seems that your organization needs IT support and other IT services. We are very much happy to assist in designing and implementing an awesome support plan for your organization.