The Al-Maktoum International Airport aims to be the world's largest airport by 2050
Reports have said that Dubai is contemplating the revival of its most extensive construction venture, the Al-Maktoum International airport expansion, also known as Dubai World Central (DWC).
The project, which initially began in June 2010 for cargo operations and expanded to include passengers in October 2013, cost AED 120 billion ($33 billion). The ultimate goal of the airport is to become the world's largest airport by 2050 and have the capacity to accommodate up to 255 million passengers each year.
According to sources, the first stage of the project will enhance the airport's capacity to accommodate 130 million passengers annually, and the entire development will cover an area of 56km2.
The completion date for this phase is expected to be 2030. The report suggests that officials are currently in discussions, and potential stakeholders have been advised to prepare for the resumption of the project, which would provide a substantial economic boost to the emirate.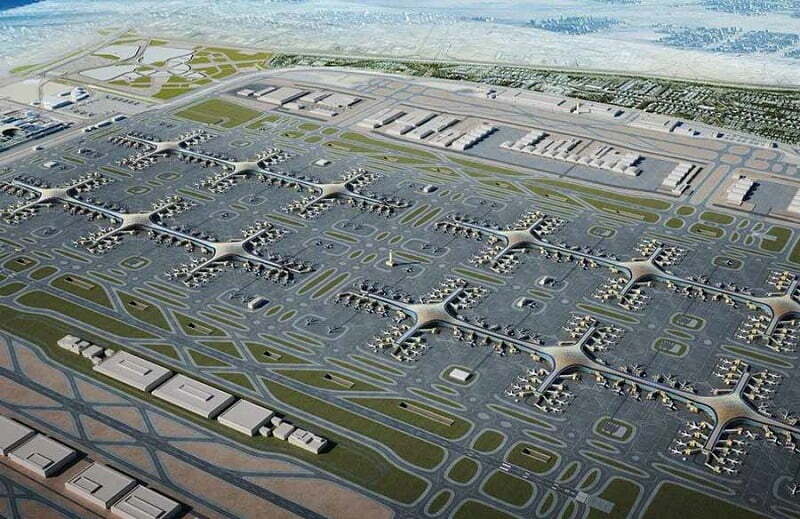 Returning to full capacity
The construction industry is not currently generating the same level of activity as before, making this move even more significant. The expansion's prospects have been buoyed by a resurgence in traffic figures, particularly since Dubai International airport handled 66.1 million passengers in 2022.
Dubai is also expecting about 78 million passengers to use the airport this year before returning to pre-pandemic levels in 2024.
The report added that progress on the Al Maktoum International airport project stalled during the Covid-19 pandemic after firms competed for the estimated $2.7 billion substructure contract for Concourse 1 and the West Terminal building, the largest contract tendered for the project.
The contract includes more than 1.7 million sqm of connected basement footprint, with facilities including people-mover tunnels, baggage handling systems, ground services road networks and back-of-house technical and support facilities.